Frequently Asked Question
How do I whitelist an email address?
Last Updated 10 months ago
This white listing works for emails that ends up in your Spam folder

1. Go to Settings / Filters
2. In the second column called 'Filter sets', click the first file-set, usually called 'managesieve' or 'phpscript'
3. In the third column called 'Filters', click on the '+' button, which is located at the bottom of the third column.
4. In the 'Filter definition' column, in the Filter name field, enter 'My whitelist' as the name (or whatever name you want)
5. Check the '
'
6. Click on the small '+' button at the far right, select 'From' in 'contains' in the following select boxes. Then enter the email address or the domain that you want to whitelist. You can repeat this step until you have entered all your different whitelistings.

7. Under the "Execute the following actions". Add "Keep message in Inbox" click on the small "+"-button to the right, add the last action "Stop evaluating rules".

8.
Click on the 'Save' button which is located at the bottom on the right column
If you later want to add/remove new sender domains to your whitelist, you only have to add the new domain to the same 'My whitelist' rule, then you can go directly to #6.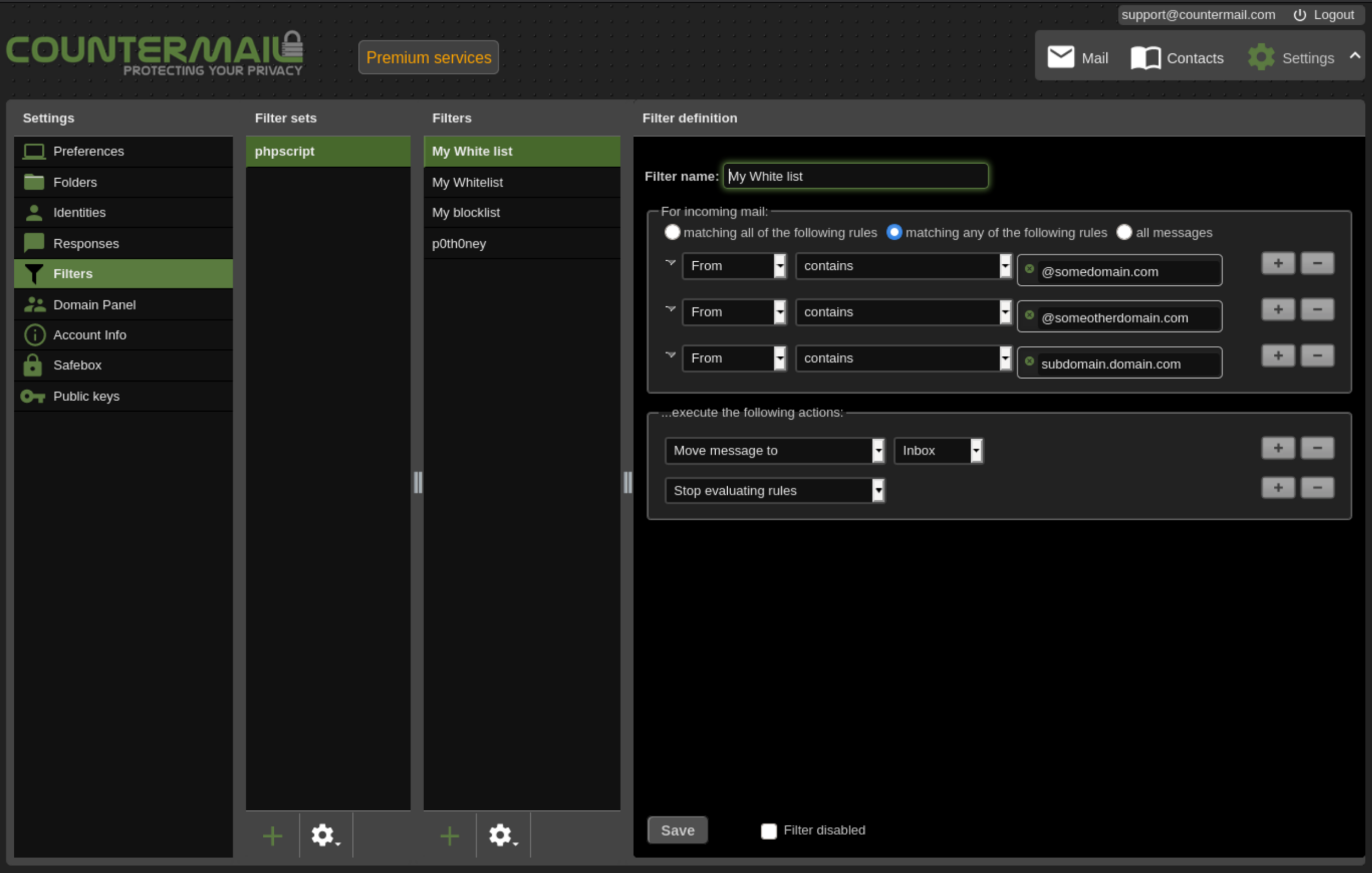 Whitelist example image:
https://countermail.com/images/faq/whitelist_rule.png